Death..... It's something I hate thinking about. I have a fear of dying, but I know that death catches up with everyone and sooner or later it will come knocking on our door. Out of all the things that we can avoid, get rid off or use money to fix death is the only thing that can't be fixed and certainly doesn't have a price tag. Death is the only thing that I think truly makes us all equals, its the one thing everyone has in common - we are all going to die. It doesn't matter how much you pray, how healthy or how rich you are, my point is we can't escape death. I am not the deepest person, but when something is of great concern or worry to me, I will share it. This is a different type of blog, I don't do this normally but something really moved me today. A real devastating event has happened and it has greatly affected me, but the puzzle is I don't know why it has affected me. Maybe it's because I hate death, or just because I think all human life is precious no matter who you are or what you've done ( this is why I don't support the Death Penalty).
This post is in the Memory of Cory Monteith, a truly great individual.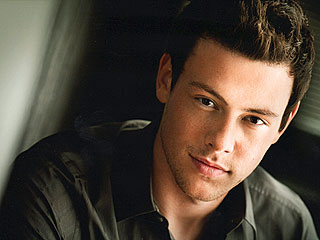 I am a fellow Gleek and even though I didn't know a lot about Cory's life, it pains me that he has left this world. Today I woke up at 1Pm, because am a lazy girl who loves to sleep. I didn't log unto my twitter until 3pm and thats when I saw the trends, I didn't know what they were about so I clicked on it. After scanning and reading tweets I put 2 + 2 together and I started to have a melt down, I bursted out no and started crying, I still am as I'm typing this post. Cory was an amazing actor on Glee and although he wasn't my favourite, it was clear that he was very talented. I quickly went on google to search what happened, according to sky news Cory was found dead in is hotel room in Canada in the afternoon of the 13th of July 2013 when he failed to check out. As of now the police are going to do a post-mortem report on the 15th of July. My main point is that this was all so sudden, I bet when he left his hotel room in the morning he didn't know he would die later on that day. I also bet the friends he had lunch with days before didn't know that was the last time they would see him alive. Cory was involved in taking substance, but he had put himself into rehab because he wanted to get better. The post-mortem has not come out yet so I'm not saying he died of drug overdose. It is a big loss that will surely affect a lot of people especially his family members and loved ones.
My prayers are with everyone that knew and loved Cory, and all the other gleeks out there. I pray that is family will survive through this hard and difficult time. We can't avoid death nor turn back the hands of the clock but I don;'t believe it was Cory's time to go. I feel a great deal of sadness for cory's fiancée Lea Michelle (co-star on glee). She and Cory were meant to be getting married in 2 weeks and I can't imagine what she is going through right now. May the lord's favour and kindness be with you lea. Lea found out by phone and we can all imagine how horrible that was, like when was the last time she saw cory or spoke to him? What was their last conversation? Did she get to say I love you for the last time ever? Lea is going to need all the support she can get and pray that the lord gives her strength.
Cory was a truly magnificent person and we will all miss him. He is a force that can never be forgotten. RIP Cory Monteith
Cory Monteith - May 11 1982 - July 13 2013
This is dedicated to Cory's family and friends and all the Gleeks out there, we have lost a truly magnificent person.